21 Day Fix Extreme UK
21 DAY FIX EXTREME® WORKOUT PROGRAMME "I'll get you results like crazy. 21 Day Fix is a great solution for losing weight. But when I absolutely, positively need to get super-lean and defined in the shortest time possible…21 Day Fix EXTREME is the way I do it.† CELEBRITY TRAINER AUTUMN CALABRESE "THIS IS HOW YOU […]
21 DAY FIX EXTREME® WORKOUT PROGRAMME
"I'll get you results like crazy.
21 Day Fix is a great solution for losing weight. But when I absolutely, positively need to get super-lean and defined in the shortest time possible…21 Day Fix EXTREME is the way I do it.†
CELEBRITY TRAINER
AUTUMN CALABRESE
"THIS IS HOW YOU GET SHREDDED…
If you're anything like me—no matter what workout you're doing—at some point you want to quit messing around. You're tired of talking about getting shredded…and you just want to do it.
Give me 21 days. Give me all the guts, intensity, and drive you've got, and I WILL help you get that hardbody you've always wanted.
THE SIX-PACK. THE CUT ARMS. THE RIPPED SHOULDERS AND ULTRA-TONED LEGS.
"YOU WANT EASY?
TRY ANOTHER WORKOUT.
21 Day Fix EXTREME is only 3 weeks. But when you show up at my party…you'd better be ready to get serious if you want serious results like these…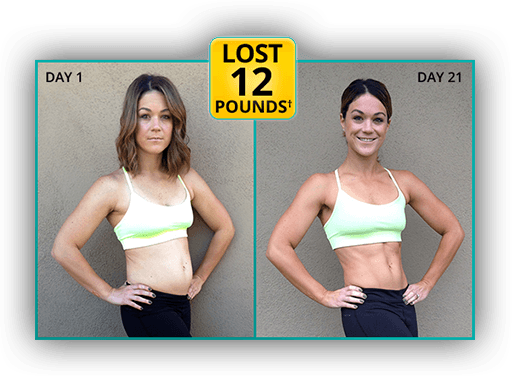 †Results vary depending on starting point, goals, and effort.
Crystal is an Independent Beachbody
®
Coach
CRYSTAL S. / AGE: 28
HAIRSTYLIST
---
"I've not been pushed this hard, felt this good in my skin in I don't know how long. It's not about the number on the scale. It's about the strength and confidence I've gained."
Leave a Reply
You must be logged in to post a comment.
Related Products